The Association Journal
Laboratory Phonology, the journal of the Association for Laboratory Phonology, is an open-access online publication available at this Ubiquity Press site.
Scope
Laboratory phonology is the term used for the scientific study of the encoding elements of spoken language, their organization, their grammatical function, and their role in speech. Research questions and some methods used in laboratory phonology also extend naturally to the parallel investigation of manual signs (and non-manual gestures) as the encoding elements of signed languages.
Laboratory phonology is at the forefront of the general shift towards experimental and quantitative approaches to the study of language across the discipline of linguistics. It is emerging as the dominant approach to the study of sound systems at universities across North America, Europe, Australia, New Zealand, and at many other locations.
Publisher
From 2016 onwards, the journal Laboratory Phonology is published by Ubiquity Press as a fully open access journal. The journal only appears in online format. Thanks to a grant provided by the Association of Dutch Universities (VSNU), neither readers nor authors will have to pay fees for reading or publishing in the journal between 2016 and 2020. Volumes 1 (2010) till 6 (2015) of Laboratory Phonology were published by Mouton de Gruyter in print and online format. Individual members of the Association for Laboratory Phonology received the journal as part of their membership. Articles from the first six volumes are now freely available from Mouton de Gruyter's website.
Indexing and Affiliations
Laboratory Phonology is indexed in the Directory of Open Access Journals (DOAJ) as well as in Web of Science and Scopus. It is listed in Journal Citation Reports (JCR) as having a 2017 Impact Factor of 1.0 (and 0.87 without self-sites).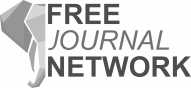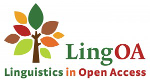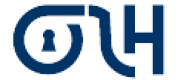 Laboratory Phonology is a member of the Free Journal Network as well as of the DOAJ. The open access nature of publication in Laboratory Phonology is made possible by the generous support of the Linguistics in Open Access foundation (LingOA), with long-term funding provided by the Open Library of Humanities (OLH).
Submissions
Submit to Laboratory Phonology through the journal's web site at Ubiquity Press.
Editorial Team
General Editor
Mirjam Ernestus - Radboud University, Nijmegen & Max Planck Institute for Psycholinguistics (for volumes appearing from 2016 onwards)
Associate Editors
Aoju Chen - Utrecht University (term ends in 2022)
Lisa Davidson - New York University (term ends in 2022)
Susanne Gahl - University of California, Berkeley (term ends in 2022)
James Kirby - University of Edinburgh (term ends in 2023)
Eva Reinisch - Ludwig Maximilian University Munich (term ends in 2022)
Alan Yu - University of Chicago (term ends in 2020)
Editorial Assistant
Editorial Board
Mary Beckman - Ohio State University
Ioana Chitoran - Université Paris Diderot
Taehong Cho - Hanyang University
Jennifer Cole - University of Illinois
Matthew Goldrick - Northwestern University
Martine Grice - University of Cologne
Jennifer Hay - University of Canterbury
Kenneth de Jong - Indiana University
Haruo Kubozono - National Institute for Japanese Language and Linguistics (NINJAL)
D. Robert Ladd - University of Edinburgh
Jeff Mielke - North Carolina State University
Miquel Simonet - University of Arizona
Caroline Smith - University of New Mexico
Paul Warren - Victoria University of Wellington
Previous Series
The journal Laboratory Phonology continues a series of peer-reviewed archival volumes published roughly biennially since 1991. The series was called Papers in Laboratory Phonology for volumes 1 through 6 and Laboratory Phonology for volumes 7 through 10.